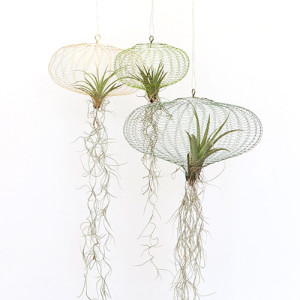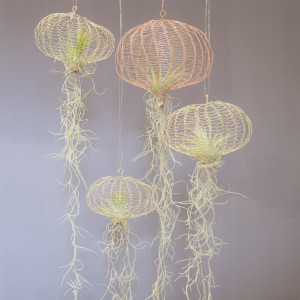 AIR PLANTING BY DUTCH DESIGNER AND INTERIOR DECORATOR CAROLIJN SLOTTJE.
Air plants are a plant species that do not need soil to grow. A special leaf structure makes it possible for the plants to collect water from air humidity, but indoors you will have to water them with a spray bottle every now and then. In the wild they use other plants for support. In this design called Air Planting these plants find support in a special net. The product is being produced  in a design studio in the Netherlands and in cooperation with a fair trade production partner selected by Dutch Design in Development. Air Planting is completely hand made and inspired by different craft techniques.
Air Planting can form a small jungle at home but also work in larger settings.