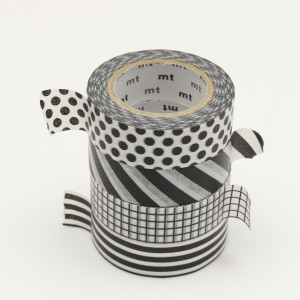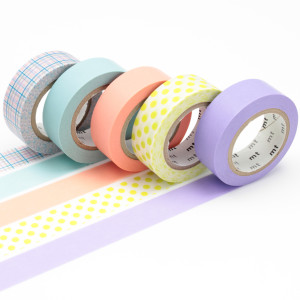 CREATIVE DESIGN WITH MASKING TAPE FROM JAPAN HAS  GAINED CULT STATUS WORLD WIDE

So it comes as no surprise that handicraft, decoration and design using these attractive adhesive tapes is fun. What is surprising though is to find that these playful rolls of rice-paper in their virtually limitless variety of colours, patterns and widths have gained cult status as an internationally fashionable product. Even Japanese manufacturer Kamoi wasn't expecting this. Time to discover these tapes for yourself, for your friends and for your customers.
Unique Japanese masking tape made of Washi paper is strong while being extremely thin compared with those made in other countries. It has an excellent adhesiveness and can be removed easily without leaving a trace.